Announcing Our New Online Course: "How Viisi Works"
Today, we're launching a new Corporate Rebels Academy course: "How Viisi Works." Viisi was the first financial services company to implement 100% self-organization with its decentralized ideals and approach that is very much inspired by Holacracy and Sociocracy. And that's just for starters. Intrigued? Of course, you are!
Our research into Viisi started back in 2017, when co-founder of Viisi, Tom van der Lubbe, attended our first rebel event. And guess what? We've been hooked ever since.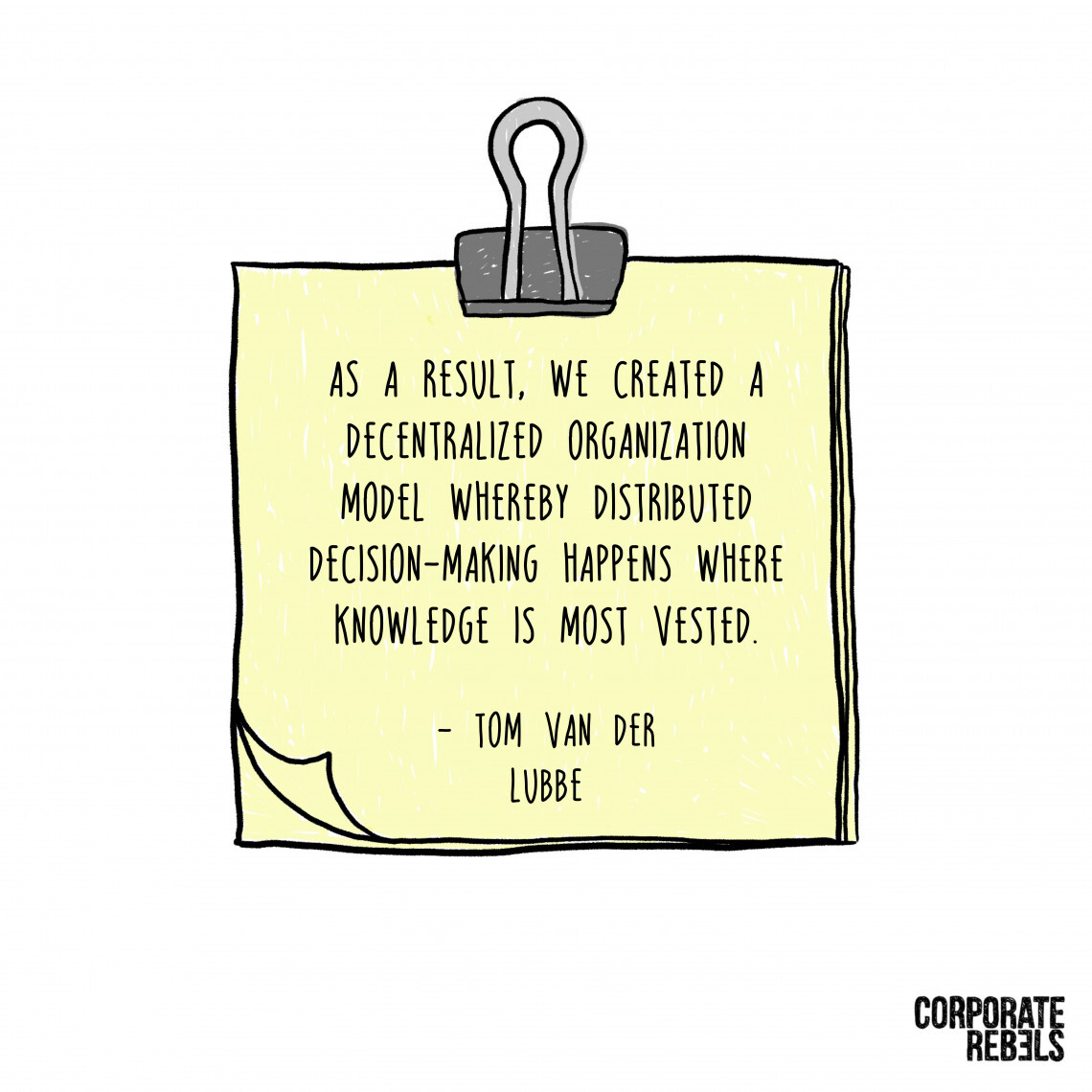 The Viisi story embraces many of the trends we have talked about over the last few years. Viisi's organizational culture ensures that Viisionairs (employees) consider their working environment to be absolutely safe. But it also goes beyond that: it also promotes the development and the flourishing of talents. Sounds pretty impressive, right?
During the past few months, we have been working behind the scenes to pull together everything we've learned from Viisi into an online case study that is second to none.
Click here to purchase now.
From hierarchy to Holacracy
Until 2016, Viisi was organized fairly horizontally but still retained a traditional management hierarchy. To scale up, the organization decided to transition to a new organizational model based on Sociocratic principles. It used rules and pre-set parameters gathered from the Holacratic operating model, which meant that decision-making was distributed among employees.
Over the years, the company moved beyond Holacracy, but it always held on to its decentralization ideals. Bravo, Viisi!
The ongoing story of Viisi is too good not to share. That's why we decided to create a course that combines everything we've learned about the organization throughout our years of research. This course is sure to encourage your own holacracy-inspired transformation.
Check out this short video animation to see what this course is all about:
Fully on-demand
"How Viisi Works" is completely on-demand, built to study in your own time, at your own pace.
It will help you to...
Know how Viisi is connected by the idea of "people first"
Understand Holacracy and how it can be used as a framework
Apply practical insights that support a decentralized organizational model
Discover how Viisi creates a safe work environment
Bring new skills into practice for your own transformation toward a Holacracy-inspired organization
The course content is delivered via text, video, animation, graphics, and a workbook. After completing this course, you'll have expert knowledge of Viisi, an organization that truly walks the talk when it comes to putting people first—a concept that seems to be lost on most companies in today's world.
More than a course
When you purchase a course at the Academy, you automatically gain access to a community of like-minded people who are enthusiastic about changing the way they work—people just like you.
In this community, you can join events, form groups around specific interests and discussions, and share your progress with each other—both the good and the occasional bad.
Click here to purchase now.
We look forward to seeing you there!
Written by Emma de Blok