Rebellious Reflection: From Nasty Failures to Sky High Ambition
As you know, every once in a while we reflect on our adventures. We discuss our awkward failures, exciting successes and crazy ideas to provide you personal insights into Corporate Rebels.
Even though the summer nights in Holland are terribly rainy these days, we thought it was time to spend a long night around the bonfire to reflect on the past few months. Here's a few insights into these reflections.
Fail fast, learn faster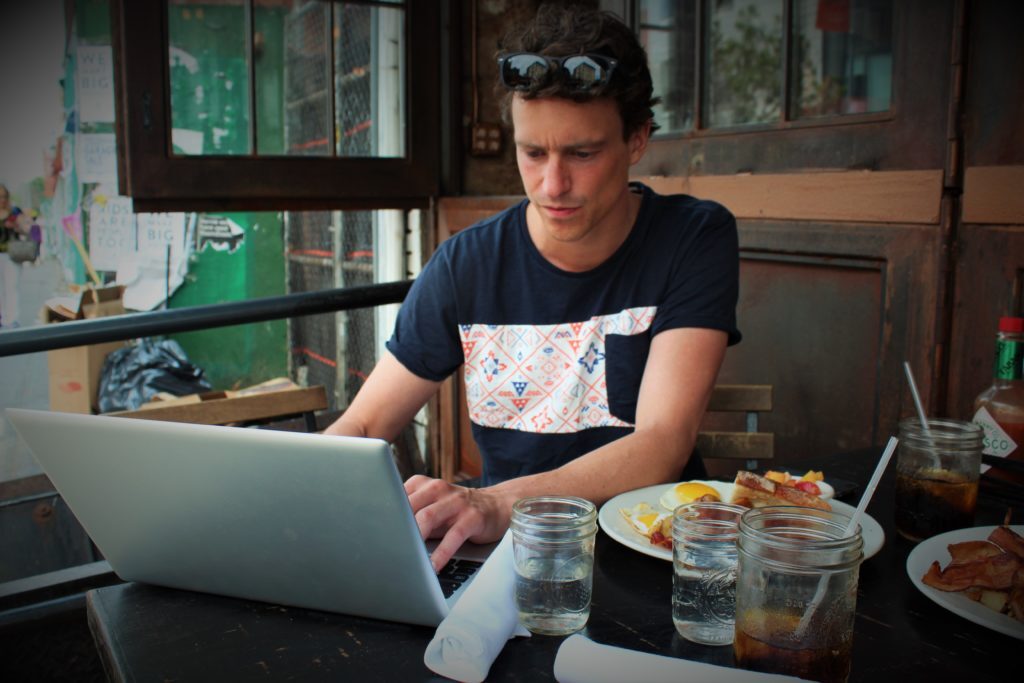 Some of you might have read Eric Ries' book "The Lean Startup". If not and if you are interested in building a business, we recommend to move your ass to the nearest bookstore to get yourself a copy as soon as possible. The main lessons we learned from it: experiment, experiment, and experiment some more. Don't hold back by over-analyzing things and stop inventing long lists of reasons and excuses why things may not work out. We love the attitude of experimenting and adjusting along the way. And we love it because we live it. If we would have thought in detail about all the possible things that could go wrong when we started Corporate Rebels, then there was no way we would have made this bold move in the first place.
During our search, we constantly have to keep this experimenting attitude alive. We try lots of things and we fail miserably from time to time. But if we do, we swear, then we look in the mirror and readjust our approach before we try again. This helps us with everything: from meeting our Bucket List heroes (who are pretty hard to meet or to contact sometimes), to creating impact with workshops and delivering great presentations. Often we don't know how to do it right from the start. We just try what we think is best and subsequently we adjust based on the feedback we get from others and ourselves. It can be painful sometimes but we believe it's the best and fastest way to learn and grow.
A challenging workshop
A good example of such failing and learning is one of our recent workshops. We are currently giving quite some workshops with organizations that want to make a change towards a more inspiring workplace. We share our story and our main lessons learned, but we mainly let the attendants reflect on their organization and envision their ideal workplace. Based on the outcomes, we discuss how pioneering organizations can inspire the attendees to make the next steps towards their ideal workplace. So far, this approach has been very successful and has, at some of the organizations, led to some very practical changes in the weeks after our workshop.
Unfortunately, during our last workshop this approach didn't work out as well as we hoped. The main reasons: misaligned expectations, insufficient levels of trust and security within the group, and our inexperience to handle such challenges. The result: not the enthusiasm and inspiration we hoped for. Looking back, it is probably the workshop in which we learned the most. It helps us to be better equipped for such challenges in the future and it will surely help us to provide a better workshop next time. Once again: we learn by doing. Experimenting, learning and adjusting helps us to get better fast.
Lessons learned from our crowdfunding campaign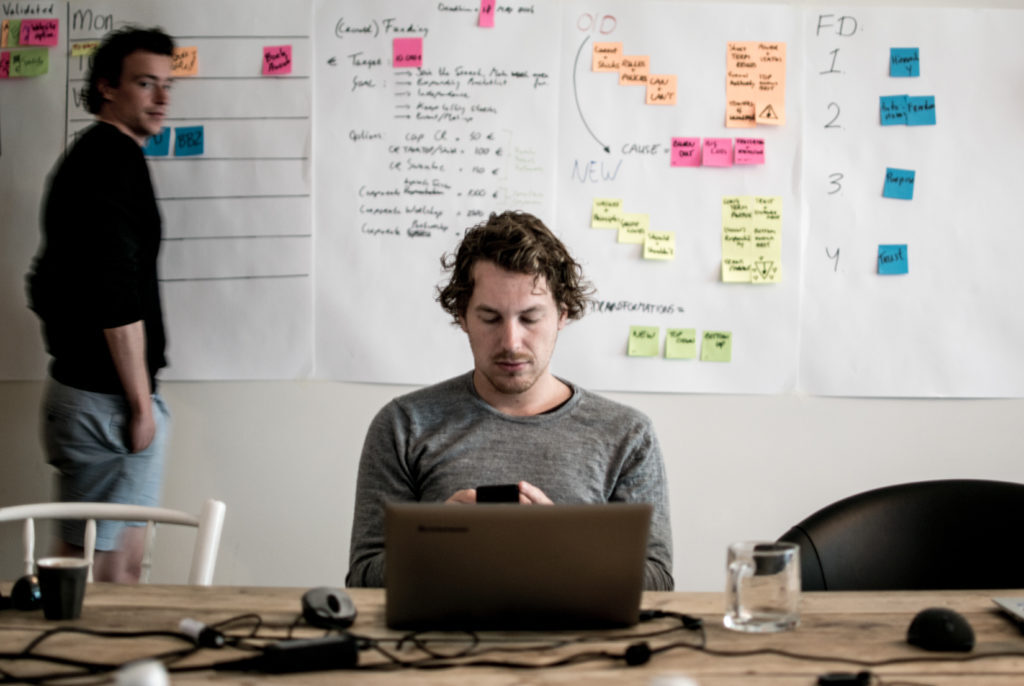 In May we started our first crowdfunding campaign ever. The goal was to use our momentum to further fuel our search and to expand our activities (in short: more travels, more Bucket List visits, more reach, more meetups). The campaign was active for 60 days in which we raised USD 1.500 from 19 backers (once again a big thanks!) in 7 different countries. It was not exactly the amount we were aiming for, but we did raise something much more valuable.
The crowdfunding campaign forced us to increase our focus on making our search more financially sustainable. At first, we experimented with (corporate) sponsorships. We started looking for organizations who believed in our purpose and who were willing to actively contribute to our cause. We talked with some interested organizations and received enthusiastic responses. While the talks progressed, we felt a growing feeling of discomfort with such sponsorships. Why? We felt as if our objectivity and unbiased position could be affected. Result? We decided to blow it off completely and we started looking for other ways to create a more financial sustainable situation.
In turn this decision led us to focus increasingly on presentations and workshops. The efforts have been worthwhile; we've got lots of workshops and presentations planned for the remaining months of this year. More importantly: we don't only get the opportunity to share what we learn, but we also learn about the needs, wishes and demands of the employees and organizations we visit. It's a great way for us to learn while making money to fuel our search for the world's most inspiring workplaces.
Think big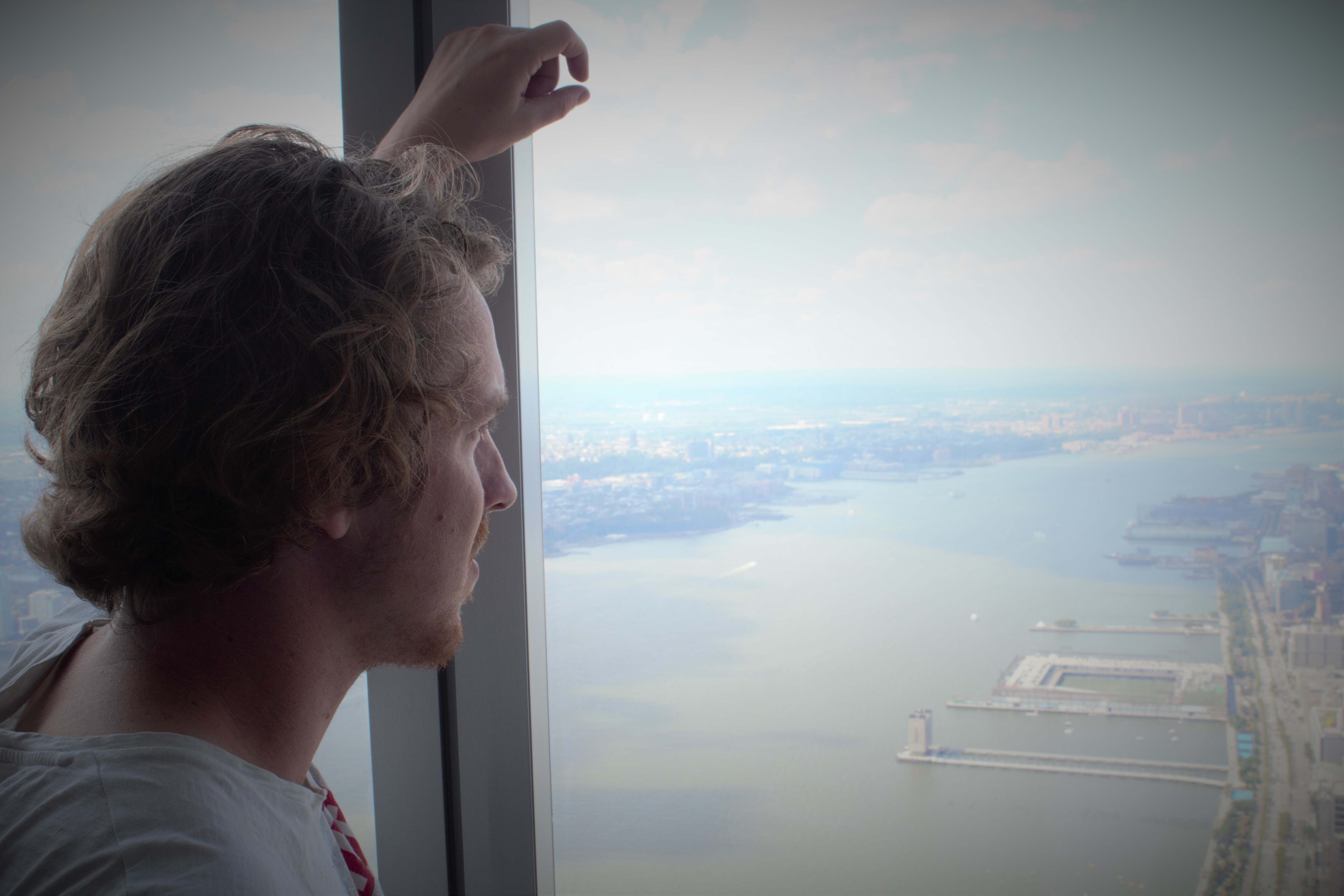 The power of imagination; we learned it from our Bucket List heroes and we see the benefits of it all over the world. Simon Sinek talked to us about the power of 'our why'. Frederic Laloux advised us, at his kitchen table, to keep following our 'evolutionary purpose'. And Ari Weinzweig showed us how to create a great and valuable 'vision'. To us it all boils down to the same; clearly imagining where you desire to go. We did it before we started our search and we continue doing it. We are constantly thinking which direction we want to take Corporate Rebels and how we can use our knowledge and experiences to actually create more inspiring workplaces.
Following our 'vision' helps us to:
not get lost in day-to-day activities,
focus on the bigger picture,
create sky-high motivation,
and push ourselves continuously forward.
During our long road trips in the USA we got plenty of time to imagine where we wanted to be by the end of this year. Things have really taken off in the first few months, so it was time to higher the bar for ourselves and to create a new and improved vision. The rough outlines are there and are (of course) still fully focused on creating happier and more inspiring work. We will surely continue to do this and we will keep sharing the information the same way as we do now. But there's more to it... We don't want to limit ourselves to inspiration only. The blog posts, newspaper articles, workshops, and presentations aren't going to have the impact we're aiming for to change the world of work. The disengagement problem is a big problem and needs to be tackled from various directions with the best people we can find.
In the next 6 weeks we'll be joining forces with some amazing people around us to jointly focus on creating the next Corporate Rebels vision. Once we have a rough idea we'll of course let you know and get you involved in the process.
Written by Joost Minnaar
Written by Joost Minnaar
Co-founder Corporate Rebels. My daily focus is on research, writing, and anything else related to making work more fun.