Announcing Our New Online Course: "Distribute Work Into Autonomous Roles"
Today, we're launching a new Corporate Rebels Academy course: "Distribute Work into Autonomous Roles." It's a practical, no-nonsense course that explains why outdated job descriptions don't work and offers a much better way to get things done: distributing work into autonomous roles. Are you ready to unleash the talent in your team?
After taking a short break over the summer, we're back with another course that is sure to upgrade work as you know it. Master this, and you'll be well on the way to a more engaging, efficient, and fun workplace. Why? Because it just doesn't make sense to be working with fixed job descriptions anymore. It's rubbish to assume that someone would perfectly fit an entire job description—without any possibility of customizing or adjusting it.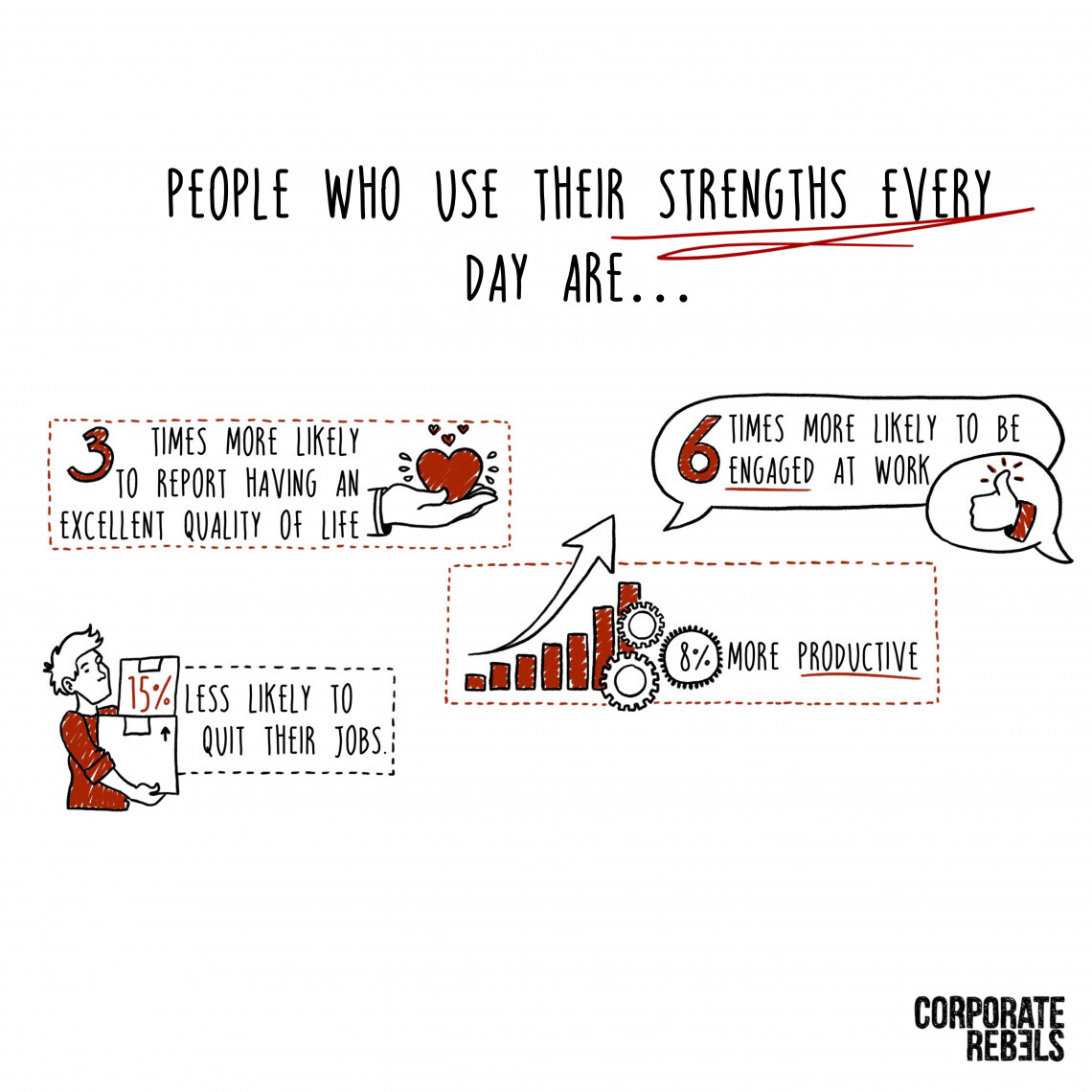 Don't waste hidden talents
Do you get to use your strengths at work every day? If not, you're not alone. Painfully, a staggering 67% of employees don't use their main talents in day-to-day activities. (See our previous post.) Talk about a waste of talent.
And that's where this course comes in.
Luckily, there's another way to get things done. How? By distributing work into autonomous roles. What does this look like? Work is distributed into roles, and people pick up the ones that fit their talents and interests.
Straightforward and effective.
Check out this short video animation to see what this course is all about.

To purchase this course directly, click here.
Fully on-demand
"Distribute Work into Autonomous Roles" is completely on-demand, built to study in your own time, at your own pace.
The course will help you to:
Understand why working with fixed job descriptions doesn't really work
Know what roles are
Understand why working with roles to distribute tasks and responsibilities helps put people's actual talents to use
Understand what is needed to work with roles
Understand how to make a shift from working with fixed job descriptions towards working with roles
Understand how to work with roles and, therefore, how to define roles, allocate roles, and bring roles into practice
Define and allocate roles in your team and meaningfully work with them
The content is delivered via text, video, animation, graphics, assignments, and a workbook. After completing the course, you and your team will be fully equipped to properly distribute work into autonomous roles in your organization.
More than a course
When you purchase a course at the Academy, you automatically join a community. That is, you gain access to our global network of like-minded people who are enthusiastic about changing the way they work—people just like you. In this community, you can join events, form groups around specific interests and discussions, and share your progress with each other—both the good and the occasional bad.
We look forward to seeing you there!
Written by Emma de Blok
Share or join the discussion!