Finext: The Successes and Challenges of a Self-Managing Company
Once again we find ourselves crossing the Netherlands to learn from one of our bucket list heroes. The drive is more pleasant than normal since this time we have the luxury of driving a car with a functioning heating.
We're on our way to Voorburg (a town right next to The Hague) to visit a very special case on our list: Finext. This consulting firm focuses mostly on improving financial processes of its clients and it is doing this exceptionally well. Often Finext can be found in media coverage and slowly starts to become the Dutch poster boy for self-management practices.
Finext: a unique story
Finext's unique organization finds it origins from a management buy-out in 2011 out of Dutch IT-company Ordina. However, it wasn't a typical management buy-out. During the buy-out 70 participants stepped in, all for a small share package.
Before its founding, the partners decided to fully implement the participation model in the organization, meaning that there would be no bosses, no managers, no major shareholders, no hierarchy and no formal job descriptions.
Instead, Finext is based on independent teams who enjoy major freedom. They themselves decide on elementary things as investments, recruiting, hiring and distribution of profits.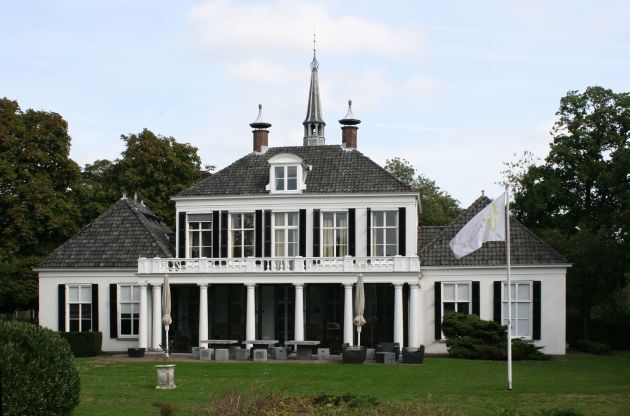 Once we arrive at Finext's property we directly understand that the consultants had major freedom in choosing their own office as well. They didn't choose the standard grey office building most of us are forced to work in. Instead they choose for a beautiful and majestic free-standing manor house. The moment we walk into the manor house we are greeted by our host for today. Lieke Dekker, a consultant herself, directly gives us a tour around 'the clubhouse'. It strikes us that this place doesn't feels as an office at all, it more feels like a pleasant mix between a cozy residence and grand cafe. Lieke has organized a full day of interviews for us, for which we are still very grateful.
To host all the interviews they have exclusively reserved us the so-called 'wedding room' of the manor house for today. We are seated in the beautiful and spacious room and spend the day interviewing a range of Finext consultants. We speak with an interesting mix of personalities and through them we try to understand Finext's unique culture as best as possible. We meet seasoned consultants that were involved in the management buy-out like Frank Fondse and Peter van Muijen. Consultants that joined Finext just after the buy-out like Lieke Aalbers and Paul Damen. And consultants that have joined the firm more recently like Amanda van Diemen and Jonathan Aardema.
All of them tell us that working at Finext gives them lots of satisfaction. They all seem to be very happy with their job and paint us a detailed picture of the company. They value the fact that the self-management culture is providing them with a high degree of freedom, transparency and responsibility. They underline that it stimulates their entrepreneurship and creativity. Here are a few great examples of their freedom, transparency and responsibility:
All salaries are transparent within the company;
They don't register their working hours or their holidays;
All 'overhead' tasks are distributed within the teams, one can pick up the things he or she likes (i.e. marketing or recruitment).
The struggles of a self-managing organization
Even though Finext's organizational model is a clear success, it does not shy away from its struggles. Every person paints an honest picture by mentioning the challenges they face. There are some common points of concern that come up in almost every single interview. In this blog post, we discuss these points to provide you an insight in some of the challenges that can arise at a self-managing organization.
1. The lack of a common purpose
Finext now employs over 100 consultants that work and organize themselves in 8 so-called 'niches'. Each 'niche' is an independent corporate and legal structure. All 'niches' work with an organic distribution of tasks and natural leadership. Within each 'niche' they decide about their own purpose.
Historically, they were all bound by sharing their common enemy Ordina, "the parent company that was just taking their money". After the buy-out they shared a common purpose in paying off their 'liberation loan'. But now, with their loan being paid-off, their common purpose suddenly disappeared. All the people we spoke to seem to struggle with the lack of a common purpose for the entire organization. "Is it really needed?", "Or can we just continue the way we do?". It was clear that this was an important topic at this stage of their existence. Time will tell whether they will focus on defining a common purpose and whether having one is really needed for their success.
2. The difficulty of decision-making
All 'niches' within Finext work with full transparency, responsibility and autonomy. It means that the people within each 'niche' solely decide about their own affairs. Within the 'niches' decisions are made based on consensus. Decision-making based on consensus seems to work fine in relative small groups as being present in each 'niche'.
However, what happens as organizational wide decisions need to be made? We sense some irritation as the people start to talk about 'niche' transcending collaboration and decision-making. As you can expect the organizational wide decision-making based on consensus can turn out to be difficult and slow as it concerns over 100 people. Illustrative is Finext's search for a new accommodation. Their current manor house is beautiful and gracious but became too small over time. Now they are searching for a new office but struggle to satisfy everyone's wishes and demands. This keeps them from making a definite decision which makes the decision-making process unnecessarily long and frustrating.
3. The burn-out danger
Behavior within the 'niches' and with each other is mostly based on common sense. There are no measure and control mechanisms which leaves desired corrections or advises mostly up to social control. In the end of the day you're solely responsible for your own working behavior. As expressed, you are fully responsible for determining the amount of hours you work and the amount of holidays you take.
In their experience, the degree of social control is not always strong enough to correct unhealthy working behavior. Especially young ambitious colleagues fall in the trap of working overtime. In this particular organizational structure it seems hard to find a balance between giving and receiving. There is coaching available but this does not always come to a rescue. There is nobody who will hit the brakes for you. In some occasions this has led to burn-outs. Just like in all traditional companies, burn-outs are a serious danger and they all seem to be very well aware of it.
TGIF
At the end of the last interview we are exhausted, feel like real journalists and are desperately in need of a drink. Luckily, it's Friday afternoon and we are invited to join the rest of the crew for their 'end of the week drinks'.
We casually review the day with all the people involved and once again encounter the special atmosphere of this wonderful workplace. After a beer or two it's time to say goodbye. What an inspiring and informative day it was!
Written by Joost Minnaar
Written by Joost Minnaar
Co-founder Corporate Rebels. My daily focus is on research, writing, and anything else related to making work more fun.